Edsger Dijkstra - A parable →
Rails SQL injection vulnerability: hold your... →
The Most Futuristic Predictions That Came True in... →
The best web and mobile fonts of 2012 are … |... →
Advice for US entrepreneurs who move to Europe |... →
Please bring this to the attention of some European politicians.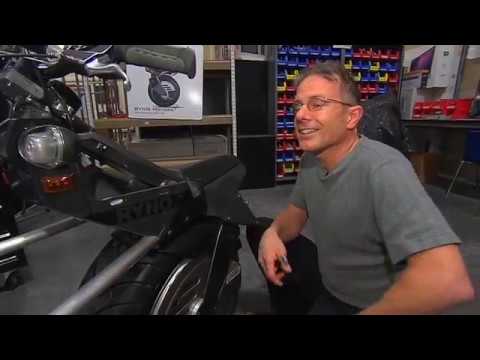 Microsoft provides Windows Images to test old IE... →
If I was your cloud provider, I'd never let you... →
Brilliant reaction to the most recent AWS outage (US region only I believe)
oEmbed: Twitter Cards | Twitter Developers →
embedded Twitter card, timelines and tweets, basically give you no reason to do it otherwise if you simply want to include a tweet or a list of tweets of a certain topic. Although Twitter took quite some heat for their recent mood-swing against developers, I do think that they are pushing boundaries if it comes to content sharing and inclusion of tweets in other sites.
Texter, drawing pictures with text →
I don't know where to use it, yet, but I'll sneak it into a presentation soon, probably.
Simplify Your Life With an SSH Config File :... →
If you find yourself ssh-ing a lot, or have to manage multiple github accounts. This article will sure make your life easier.
localtunnel: instantly show localhost to the rest... →
Wait, DevTools could do THAT? →
Review Of Cross-Browser Testing Tools | Smashing... →
100 Terrific Tools for Coders & Developers |... →
Evolution of Language through the ages (geek joke) →
Amazon Lending - Amazon starts loaning capital to... →
BigScreen - Javascript library to go Full Screen →
Amazon Web Services Blog: AWS Cost Allocation For... →
Very clear explanation: Monads in Pictures » Lost... →
Rogueleaderr: Never again be thwarted by... →
rogueleaderr: Last week, I took a Megabus from New York to Boston. It's a four-hour trip and Megabus advertises free wifi, so I expected to be able to get in some serious undisturbed working time. Imagine my disappointment when I opened my laptop, connected to wifi, tried to ssh into a server I'm working…
Rory Sutherland: Perspective is everything | Video... →
Kill Math →
I thought I was the only one doing math with shapes instead of formula's. Turns out many many more people do it!  Also make sure to check out: http://worrydream.com/#!/LadderOfAbstraction And Bretts page in general: http://worrydream.com/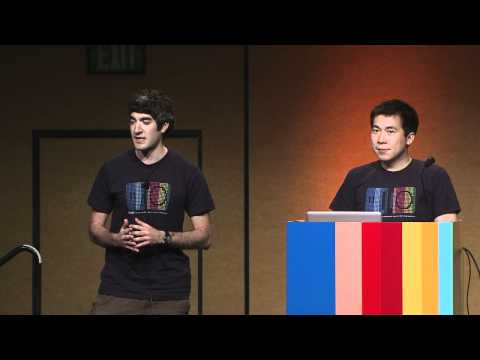 Demeter: It's not just a good idea. It's the law.... →
10 Stops to Take on the Road to Lead-Generating... →
Code School - Try Git →
Another great example of online learning tutorials. 
"Did you hear? Google made a new iPad?"
– Overheard at public transport.
How to completely remove Office for Mac 2011 →
Thanks to the sane Microsoft employee that wrote a blog post on how to uninstall Office 2011 for the Mac. Apparently the development team of Office for Mac found it unnecessary to come up with an uninstaller. 
Chris Granger - It's playtime - Light Table... →
Time to learn some Clojure
The Shapes of CSS →
We have to develop a series of widgets the next couple of weeks. I might take a look into doing it CSS only. 
Unicode Table →
The full unicode table, great source of inspiration. Wondering though, why I see so many squares in my browser. I thought is was a given that i'd have the full unicode set. But it seems that I don't have any of the e.g. Buginese and Balinese characters. 
Unicode string generator →
Testing multi-lingual, multi-characterset support just became easier. 
Introducing Prose: A Content Editor for GitHub |... →
I don't know yet if I'll ever use it. But the whole idea of static Jekyll pages, with a decent editor on Github is very interesting.
Be better at email | Profgarrett →
This post of Profgarett (http://profgarrett.com/2012/06/20/be-better-at-email/) kind of resembles how I try to keep my inbox empty. However, i'd suggest that you "Deal with email overload" by simply making sure you receive less e-mail.  People often have numerous notification services, newsletters, or end face2face conversations with "send me a mail and I'll think...
ataussig.com: When startups compete, no one wins →
ataussig: Two types of competitors exist for startups: big companies and other startups. It's a good strategy for small companies to frame their vision around beating a big company. Salesforce was the anti-Oracle. Apple was the anti-IBM. WePay has been known to punk PayPal on occasion. Why? First off,…
Filipe Kiss : A better git log →
I saw the same idea in a destroyallsoftware.com video. Having a better looking Git log on the command line might actually make that I'll use GitX less. The one liner for better looking git logs is: git config —global alias.lg "log —color —graph —pretty=format:'%Cred%h%Creset -%C(yellow)%d%Creset %s %Cgreen(%cr) %C(bold blue)%Creset'...
Infinite Undo: Falsehoods programmers believe... →
Interesting list of assumptions about time / clocks on computers and servers. Might explain why it's so hard to actually get a proper appointment system up and running that does not mess up timezones and makes me miss meetings due to daylight saving time and timezone issues. infiniteundo: I have repeatedly been confounded to discover just how many mistakes in both test and application...
If a variable name is prone to typos...think of a...
Note to self:  If any kind of variable/class or module name is prone to typos, and you know you have to type it a lot…think of a different one.  It's far too easy to type Questoinnaire instead of Questionnaire and man, did I lose a lot of time fixing bugs / failing tests because of this. 
Greek Election Result: An assessment « Yanis... →